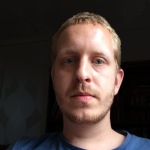 Johan Svensson
Johan Svensson (b. 1983), composer, studied composition in for Klaus Lang, Asbjørn Schaathun and Ole Lützow-Holm in Graz, Oslo and Gothenburg. He is the founder and artistic leader for the new music ensemble Mimitabu, which gather some of the top musicians in Sweden from the younger generation of musicians. Johan Svensson is mostly writing acoustic music featuring electronic objects. He has been collaborating with several swedish and international ensembles and musicians.

(Photo: Grete Zahl Kvakland)
Øyvind Mæland
The norwegian composer Øyvind Mæland (Oct.1985) studied the piano at the Barratt Due Institue of Music with Jiri Hlinka, before studying composition at the Norwegian Academy of Music with Olav Anton Thommessen, Ivar Frounberg and Henrik Hellstenius.
His production consists mainly of chamber music works, and he has worked with musicians and ensembles such as Kairos quartet, Bit20 (with Pierre-André Valade, Borrealis festival Bergen) and the Oslo Sinfonietta (with Christian Eggen, Oslo International Chamber Music Festival).
In 2013 he finished his nearly 2 hour long opera Ad undas – Solaris Korrigert (for full orchestra, 6 soloists and a 9-voiced choir), which was staged at the Norwegian National Opera in October the same year. He worked closely with the reknowned poet Øyvind Rimbereid, and the performance artist Lisa C. Baudoin Lie as director.
Øyvind Mæland has participated in several master classes, including the summer courses in Darmstadt (twice, where his music also has been performed), with lessons from composers such as Georges Aperghis, Brian Ferneyhough, Marco Stroppa, James Dillon,  Klaus Lang, Chaya Czernowin, Fabio Vacchi, and Rolf Wallin, to mention a few.
Upcoming projects with Aksiom: New piece, autumn 2014.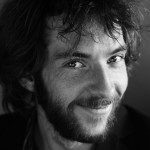 (Photo: Hege Siri)
Martin Ødegaard
Martin Ødegaard (1983) is a Norwegian composer, currently based in Oslo. Studies in folk-music at Telemark University College, and composition at the Norwegian Academy of Music, with Henrik Hellstenius and Lasse Thoresen as mentors. His list of works includes both instrumental, vocal and electronic music. He has worked a lot with rewritings of old music, and with abstractions of nature-phenomenons as pure sonic explorations.
Upcoming projects with Aksiom: Kafka-fragments, April 2014.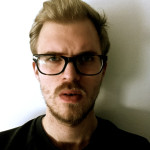 Martin Rane Bauck
Martin Rane Bauck (b. 1988 in Oslo) is a Norwegian composer living in Copenhagen. He writes mostly acoustic chamber music with few notes, and took the initiative in 2010 to form Aksiom, of which he is the current manager.
Upcoming projects with Aksiom: Misantropi IIIa+b, early 2014.